Black and white (B&W) film is the original and classic film look. No matter what colour films have come and gone, nothing really beats a beautiful B&W shot.
When I started shooting film back in 2010 using my Pentax MZ-S as my main camera, I was shooting all types of film. Colour negative, slide, B&W, expired and fresh film to see what I liked and didn't like. This included TMax 100 and TMax400 which have become two of my favourite black and white films. Some of my favourite shots from those first two years (2010 - 2012) are mainly B&W. There is something about losing the complexity and overwhelming nature that can come with colour and get back to the basics: strong focus on light and shadow, contrast and subject matter.
That's why I always enjoy going into the vault and looking at some of my favourites and strongest images from my time shooting both 35mm and medium format film. Since stepping up to the medium format game with my Mamiya 7, I have shot 90 - 95% colour negative film. But again, some of my all time favourites from the last few years are B&W shots. I would have shot 4 - 5 rolls of B&W film in the first six month of owning the Mamiya 7 with 2 - 3 shots that I absolutely love which wouldn't have worked as well had they been in colour.
After shooting family portraits on Christmas Day 2014 (blog post to come), I've realised again the power and effectiveness in a great black and white shot. So going forward I will be incorporating photographing more B&W film, even more so with a potential overseas trip to come in mid 2015.
Pentax MZ-S & Contax G2 (Brisbane, Sydney & Melbourne)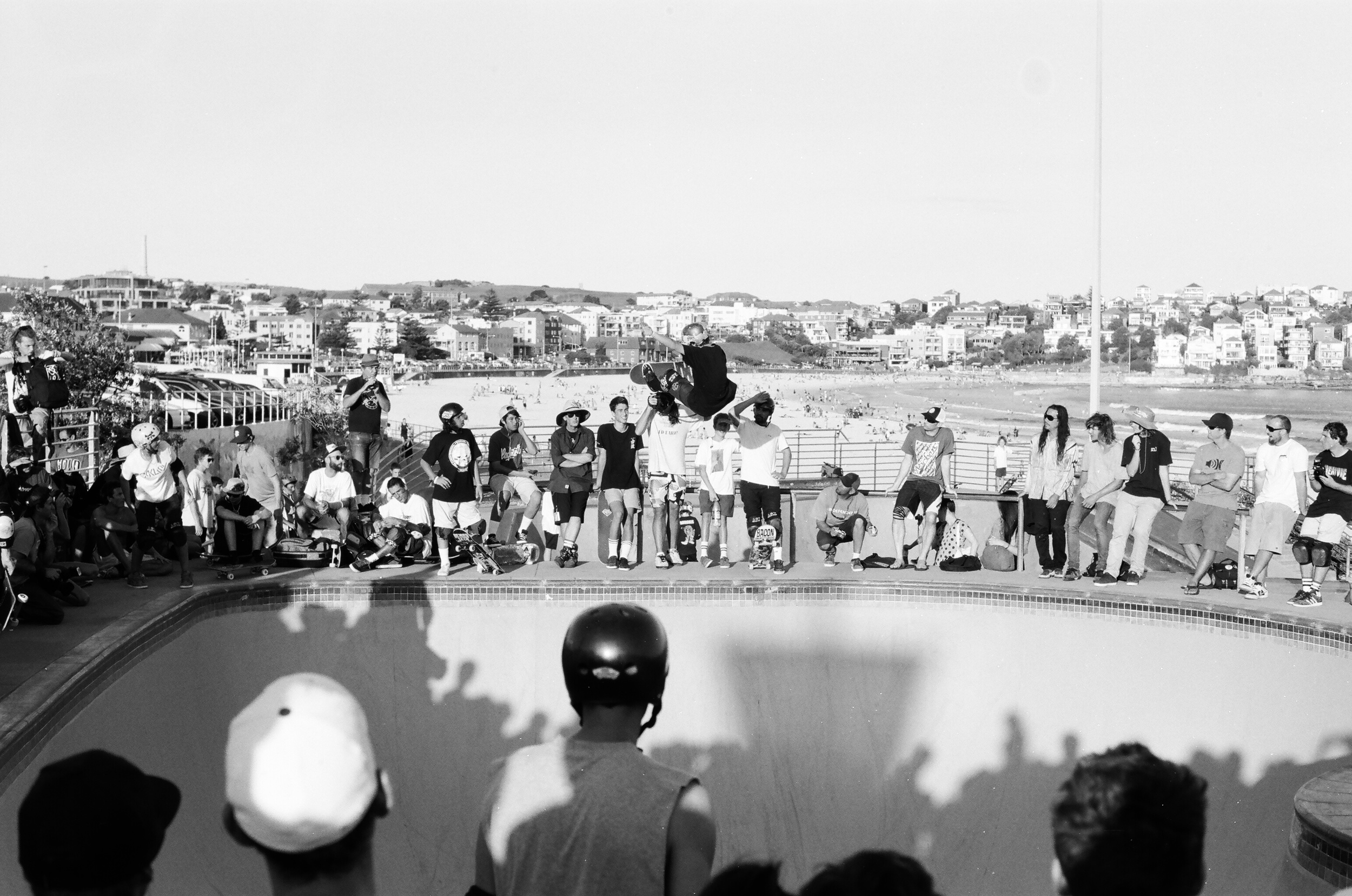 Mamiya 7 (Sydney & Brisbane)
All images shot on Kodak TMax 100, TMax 400 and Illford Hp4 125 film. Developed and scanned by Richard Photo Lab in Los Angeles, California and RDFL in Sydney, Australia.